Every 3rd Friday of each month!
We have professional teeth cleaning for your pets!
Does your pet have bad breath? Yellowish-brown plaque build up on the teeth or near gum line? Red, swollen or recessed  gums? Loose or missing teeth? Drooling? Difficulty eating? it's time to see he Smile Specialist!
OC Grooming has partnered with the Smile Specialist to provide teeth cleaning services at both our San Clemente and Ladera Ranch Locations every 3rd Friday of each month! Reserve your spot now!
Non-Anesthetic Teeth Cleaning for Dogs & Cats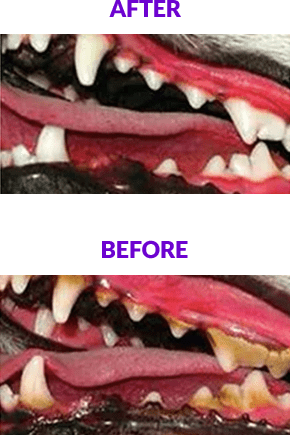 Non-Anesthetic
Ultrasonic
Low Cost
No costly preliminary blood exams
Your pet remains alert & comfortable
Gentle, safe & effective in maintaining good oral health for your pets
Procedure takes no more than a half hour
Antibiotics treatment provided only if prescribed by our veterinarian
Non-anesthetic cleanings are generally recommended every 6 months
We have clinic locations throughout Los Angeles and surrounding counties
We also offer vaccines & micro-chipping
Our Happy & Satisfied Clients!
[elfsight_instagram_feed id="1"]